Nick Selway - Landscape & Nature Photographer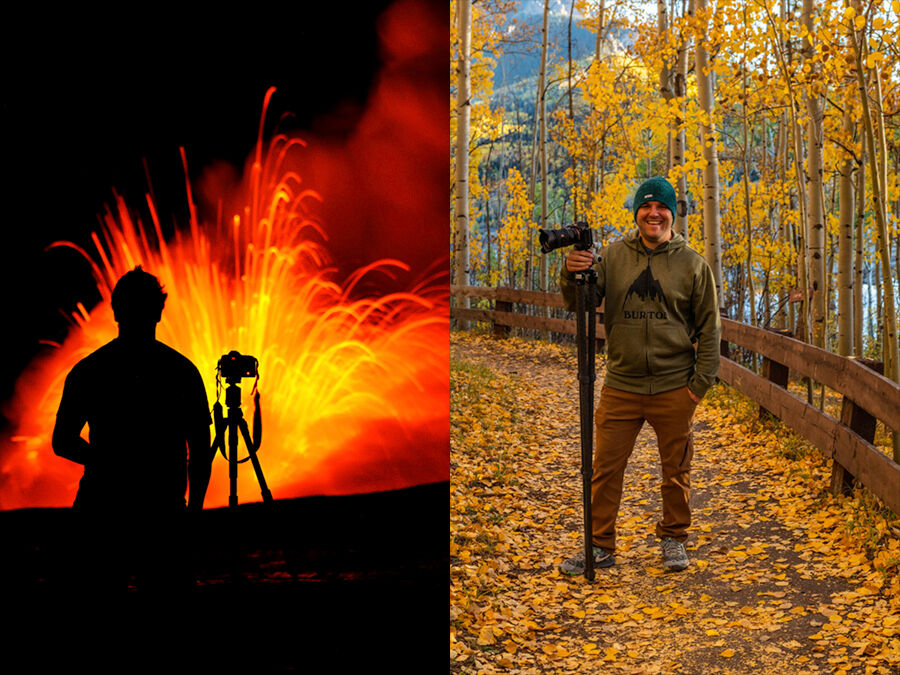 The Beginning

Born and raised in Lake Stevens, Washington along the Northern Cascade Mountains, he grew a profound appreciation for the natural world at a young age. He spent his childhood traveling and exploring the Pacific Northwest with his family as his love for mother nature grew.
In 2002 he began attending Northern Idaho College where he took his first photography class. It was at this time he meets two photography professors, Tim Christie and Phil Corlis, who forever changed his life. At the age of 18 and with the encouragement of his instructors, he realized his life passion, to capture the natural world using his unique eye for light and composition as a landscape photographer.
After college, he moved to Kailua Kona on the Big Island of Hawaii where he met his best friends, fellow nature photographers, and future co-owner of the "Lava Light Galleries", CJ Kale, Don & Linda Hurzeler where he had 2 very successful galleries for 10 years.
---
Transition
After living in Hawaii for 14 years In 2018 Nick embarked on a new journey his lifelong dream by opening his very own photography gallery on July 1st, 2018 located in Breckenridge,CO. He had his gallery there from 2018-2021 but after 4 years he wanted to live closer to family.
In late 2022 Nick moved to Scottsdale,Arizona and plans to open a new Photography Gallery in the near future located in The Famous Art District in Scottsdale,Arizona.
---
Achievements
Nick Selway, deemed a "daredevil photographer" by his contemporaries, was one of the first people in history to photograph lava entering the ocean from the surf. To do this, Nick risked his life entering the near scalding surf and avoiding lava bombs feet from the lava's entry point into the ocean to capture some of the most unique photographs ever taken.
Nick's photography has been featured in National Geographic, CBS, New York Daily News, ABC News, UK Daily Mail, Photography Monthly, Surfer Magazine and many other articles worldwide. Nick has also won numerous awards including Grand Prize 2009 Outdoor Photographer Magazine World Wonders Contest, 2011 Power in Nature, Natures Best Magazine, Smithsonian Exhibition, Cover of Natures Best Magazine 2011 and many other accolades throughout his photographic career.

---
Enjoy the 2 videos below!
First Video-This video shows my best friend Cj Kale and I becoming the first and only photographers in the world to capture images which we call "Lava Wave Photography".
Second Video- This was made by the company "Smug Mug" about Cj Kale and I shooting the Kilauea Volcano while we owned "Lava Light Galleries" together on the Big island of Hawaii for 10 years from 2007-2017.