Night Windows - Arches National Park Images for Sale
Using a 10 minute exposure at 2am as the clouds streaked over the north and south windows in Zion National Park I captured a unique image of something photographed by many. The North Window is a 90 foot wide and 48 feet high opening, and the South Window is a 115 foot wide and 54 foot high opening. They are called "the spectacles" because they look like a pair of glasses from afar. Frank Bethwith, the leader of Arches National Monument Scientific Expedition in 1933 said, "These arches are of thrilling beauty."
Photo © copyright by Nick Selway.
METAL PRINT/READY TO HANG
Metal Prints represent a new art medium for preserving photos by infusing dyes directly into specially coated aluminum sheets. Your images will take on a magical luminescence.Colors are vibrant and detail and resolution are beautiful.The Metal Prints come ready to hang with a Metal Inset Frame or Float Mount Hanger. Designed to look great while adding durability.

Select a print size:
LIMITED EDITION TRUE LIFE ACRYLIC/READY TO HANG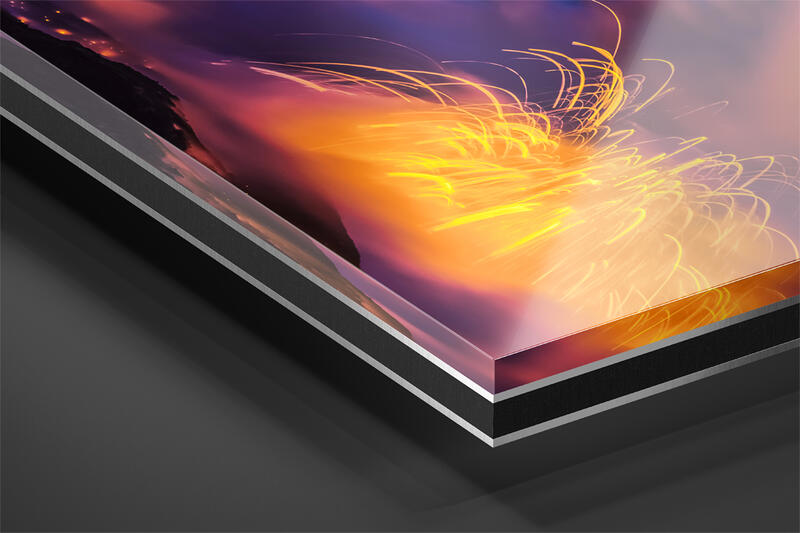 For the serious art collector! Limited Edition True Life Acrylics are the highest quality photographic prints I offer. They ELIMINATE 80% of Reflections allowing the image to come to life. Unparalleled in its longevity (archival for over 100+ years), sharpness of details, and superior display. They are printed on a Fujiflex SuperGloss Crystal Archive Paper and then optically mounted to 1/8" Acrylic Plexy Glass and comes ready to hang with aluminum inset frame. These are Limited Editions Prints with only 100 Edition Prints ever made.
Reduces Reflection

Cleans Like Glass /No special acrylic cleaner needed
High Quality Roma Framing Options-
They also have an option of being framed a variety of different "Roma Italian Frames" that are 4" frames and 3" Linen Liner. This framing option adds a total of 14" in both directions (length & width) to any final print size overall. Click framing options or please contact the gallery direct 808-430-3309 or email us at nick@nickselway.com.

Select a print size:
GLOSSY PAPER PRINTS- Mounted on 2mm Black Styrene Board
These 16x24 Glossy Fuji Archival Paper Prints are mounted on black 2mm styrene board which is a super smooth plastic mounting substrate that resists warping, making it an excellent choice for adding durability to prints of all sizes, and providing rigidity to prints. Once you recieve your print you can take it to your local frame shop to choose your choice of matte and frame.
Select a print size: