Oct 1-5th, 2024 Ouray, CO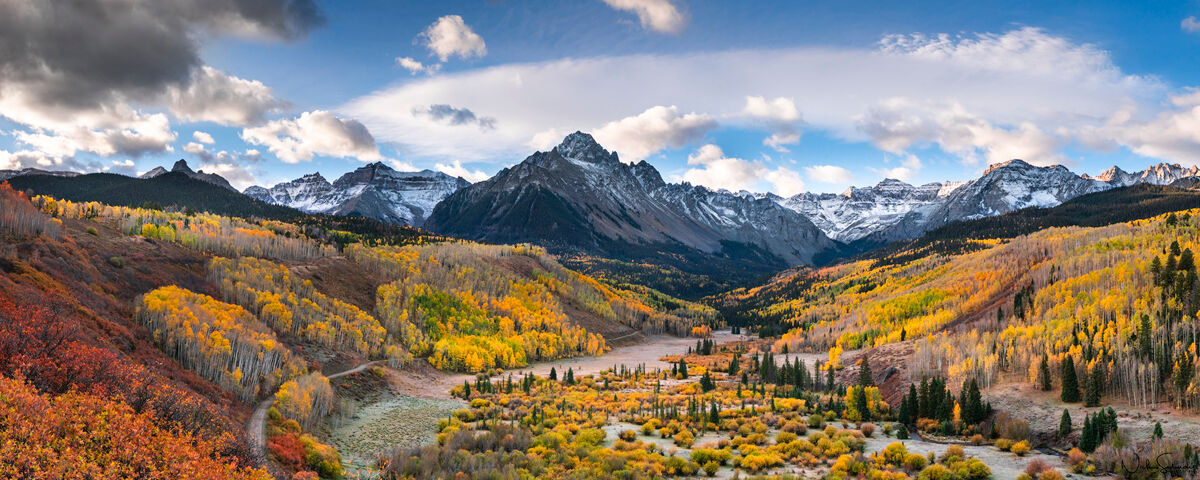 The San Juan Mountains are a high and rugged mountain Range in the Rocky Mountains in southwestern Colorado. The San Juan and Uncompahgre National Forest cover a large portion of the San Juan Mountains. This area has some of the largest and most breathtaking aspen groves in the state and endless back roads for countless opportunity's for large landscape and intimate scenes.We'll provide you instruction on how to capture the light and create unique compositions with the goal of providing a comfortable, fun environment to explore photography settings and techniques to help you learn and fine tune your photography skills. We'll even provide assistance after the workshop to help you with your post-processing editing to bring your images to life.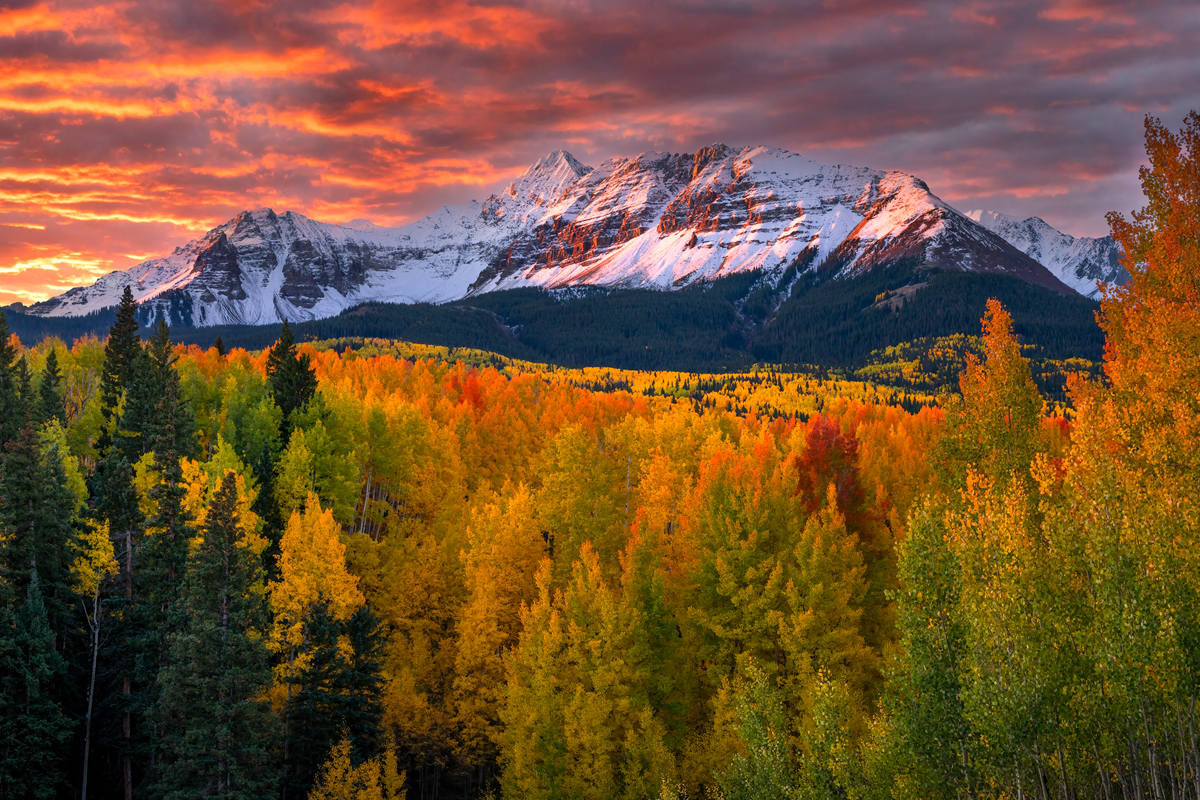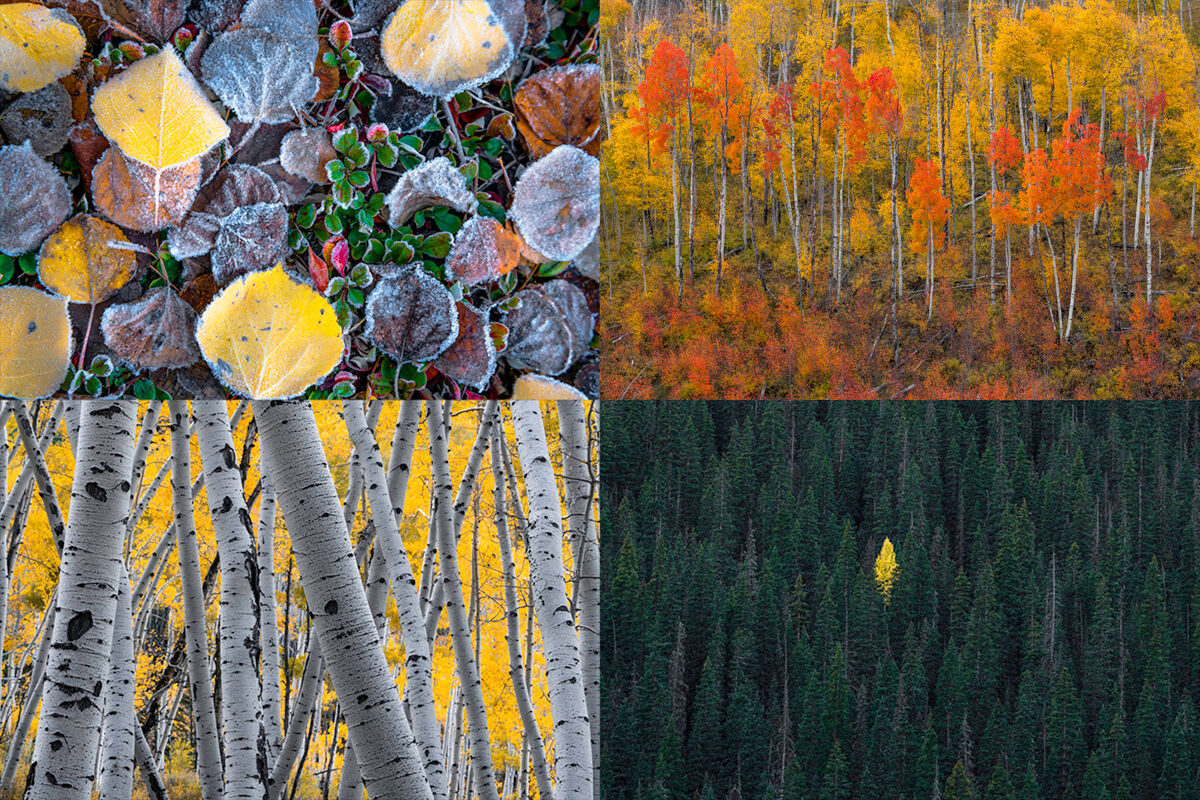 ---
Colorado Fall Color Photography Workshop Information

San Juan Mountains Workshop Schedule- The tour will begin on Oct 1st and we will be meeting at The Twin Peaks Lodge and Hot springs by 4pm. From there we will be checking in to our rooms and getting our camera gear ready so we can head out and shoot our first sunset. Before we take off, we will have a meeting downstairs meeting in front the lobby by 4:45pm to introduce ourselves to everyone and answer any questions and then let the fun begin.
We will be shooting sunrise and sunset every day and if the weather is in our favor we can shoot later into each morning. After each morning, depending on how everyone is feeling, we can head back to the hotel to rest and grab some breakfast.
Additionally, we will be shooting different locations each day depending on weather conditions and what areas look the best for peak Colorado fall colors.
Most importantly create a relaxed, fun and enjoyable atmosphere for an incredible experience. You will feel more confident taking your photography skills to the next level. Our Colorado fall color photography workshop will end Oct 5th after we shoot sunrise by 9am.Checkout at the hotel is 11am.
HIGHLIGHTS OF THE WORKSHOP
The Famous Million Dollar Hwy
The Famous Last Dollar Road
Mnt.Sneffels
Mnt.Wilson
Dallas Divide
Ouray
Telluride
Silverton
Molas Pass
Chimney Rock
Owl Creek Pass
Hot Springs at the hotel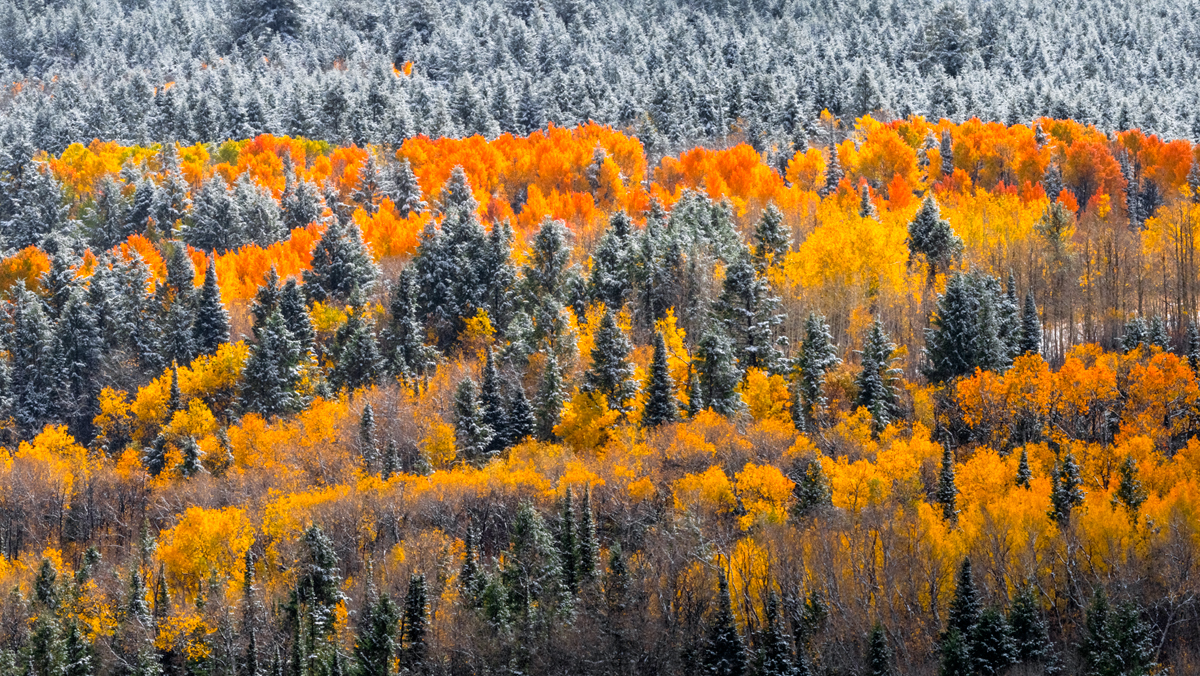 Group Size-Limited to 10 people
Booking- The fall color photography workshop will need to be paid in full 90 days prior to Oct 1st.Deposit Refunds are non refundable after the 90-day mark unless we can find another person to fill your spot.
Cost-Total cost for this tour-$3150 Double occupancy | $3450 Single Occupancy

Deposit- A 50% Deposit will need to be made at the time of registration which can me made at the bottom of this page.
Hotel-We have reserved a group of rooms at The Twin Peaks Lodge and Hot springs 125 3rd Avenue
Ouray, Colorado 81427. A bonus with this hotel is that it has Hot Springs on site for daytime and evening relaxation.You do not need to call the hotel once you sign up we will send you your room confirmation # in the following weeks
Travel-The nearest airport is in Montrose Reginal Airport, a 45min drive to Ouray or Grand Junction. For transportation from airport to hotel and back you will need to rent a vehicle in Grand Junction or Montrose if you are flying in to one of those airports.
Included -Permits, guiding, as much laughter as possible and our wealth of photo knowledge making sure we put everyone in the best possible locations for light and compositions to capture their own stunning fall color images.

Transportation Included- We will be renting 2 Large Luxury SUV's to drive everyone on the workshop to take everyone from the hotel to our shooting locations each day.
Not included- meals, transportation from the airport on arrival and back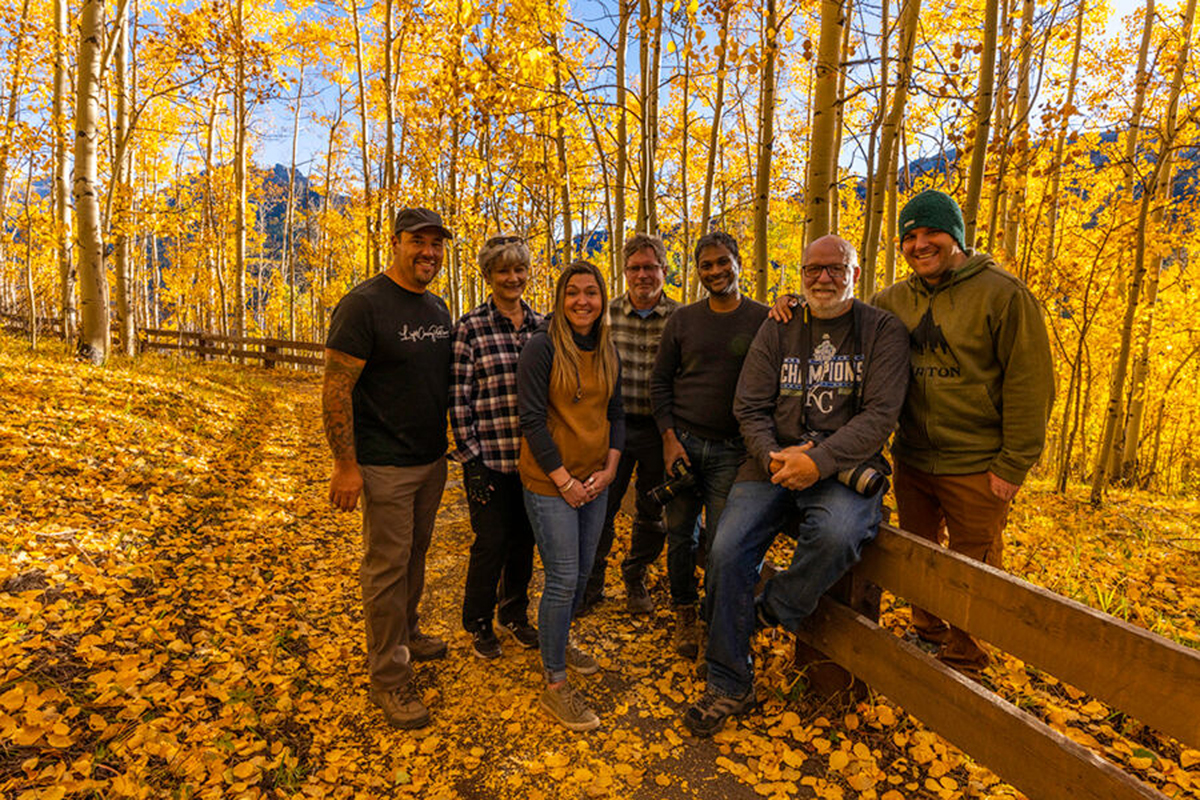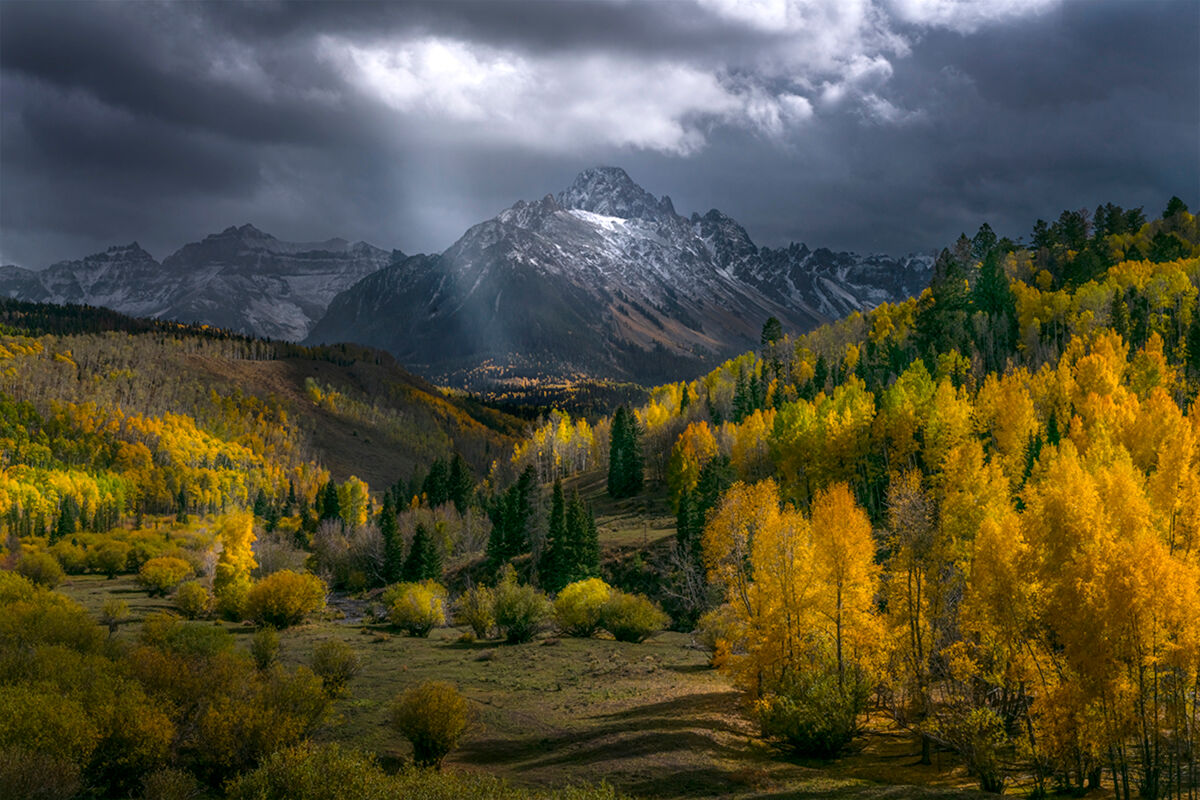 ---
Difficulty of this Colorado fall color photography workshop-Some areas will require short hikes thru mountain terrains with some mild elevation gains less than 400 ft. Our shooting areas will give you the most remote breathtaking views to enhance your photography experience. Hiking boots and small backpacks are encouraged. Also make sure you always bring water and some snacks for the day.

Photo Equipment needed-
Recommend gear to include but not limited to.
DSLR, Mirrorless cameras or whatever you comfortable with. Solid tripod with either a ballhead or equivalent. Shutter release setup for long exposures. Recommended lens 16-35mm, 24-70mm,70-200mm,100-400mm. If you have a macro lens there will be the opportunity for this. These are the lens we have found to be the best for all around coverage in the areas we will be. Make sure to have extra batteries, SD Cards
What you will learn-
-Creating Stunning Compositions-Rule of 3rds and simplicity
-Understanding Exposure- Shutter Speed, Aperture ,ISO, Depth of Field
-What lens to use for different compositions and lighting

-Focus stacking
-ND Filters
-Create breathtaking pano images

Post Processing
Joe & I believe in maximizing everyones time in field photographing while on the workshop.After the workshop is over in the following weeks we offer a 1/1 - 2 hr Post processing session for anyone to pick 3-4 images from the trip and we will go over with you our work flow in Lightroom & Photoshop.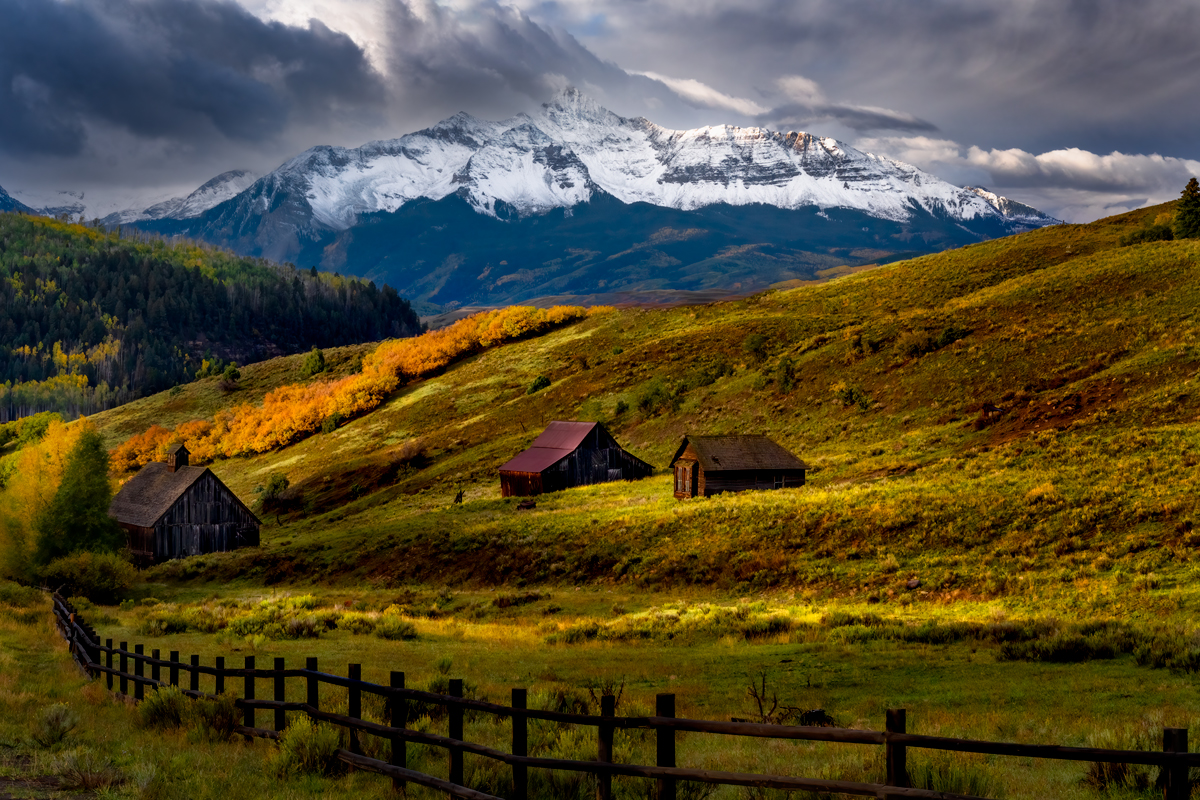 ---
THE COLORADO PHOTOGRAPHY WORKSHOP INSTRUCTORS

NICK SELWAY- Born and raised in Lake Stevens, Washington along the Northern Cascade Mountains, he grew a profound appreciation for the natural world at a young age. He spent his childhood traveling and exploring the Pacific Northwest with his family as his love for mother nature grew. He has been photographing for the last 22 years. He'd lived in Kailua Kona, Big Island of Hawaii for the last 14 years where he ran 2 photography galleries "Lava Light Galleries" and conducted photo tours to the volcano and around the island. After living in Hawaii for 14 years In 2018 Nick embarked on a new journey his lifelong dream by opening his very own photography gallery on July 1st, 2018 located in Breckenridge, CO. He had his gallery there from 2018-2021 but after 4 years he wanted to live closer to family. In late 2022 Nick and his wife Sarah moved to Scottsdale,Arizona and plan to open a new Photography Gallery in the near future located in The Famous Art District in Scottsdale,Arizona.He travels around 150 days a year photographing mother nature's beauty and teaching a variety of photography workshops.
JOE GARZA- Born and raised in Westland, Michigan his photography has always been a passion for him that took off while serving in the United States Navy in the early 90's. He learned that landscape and astrophotography was his passion. His work has been showcased throughout the Midwest and continues to grow throughout the National and state parks. His home gallery located in Stoughton; Wi at Woodland Studios displays his work from across the country. Joe resides in Madison,Wisconsin with with his 3 children.

---
CANCELLATION POLICY-We reserve the right to cancel the workshop if minimum participants are not met or in the event of an emergency. If a cancellation does occur, participants me either use the fee towards a future workshop or receive a full refund. We are not responsible for travel expenses and therefore we strongly recommend travel insurance to cover such costs.