Valley Of The Kings
Waipio Valley,Big Island of Hawaii
Waipio Valley is easily my favorite location to shoot wave photography in Hawaii the contrast between black sand beach,blue water along with the lush green valley makes for stunning images.
According to oral histories as few as 4,000 or as many as 10,000 people lived in Waipi'o during the times before the arrival of Captain Cook in 1778; Waipi'o was the most fertile and productive valley on the Big Island of Hawaii.It was at Waipio in 1780 that Kamehameha the Great received his war god Kukailimoku who proclaimed him the future ruler of the islands. It was off the coast of Waimanu, near Waipio, that Kamehameha engaged Kahekili, the Lord of the leeward islands, and his half-brother, Kaeokulani of Kaua'i, in the first naval battle in Hawaiian history—Kepuwahaulaula, known as the Battle of the Red-Mouthed Guns. Kamehameha thus began his conquest of the islands.In the late 1800s, many Chinese immigrants settled in the valley. At one time the valley had churches, restaurants, and schools as well as a hotel, post office, and jail. But in 1946, the most devastating tsunami in Hawaii's history swept great waves far back into the valley. Afterward, most people left the valley, and it has been sparsely populated ever since.A severe deluge in 1979 covered the valley from side to side in four feet of water. Today only about 50 people live in the Waipio Valley. These are taro farmers, fishermen, and others who are reluctant to leave their simple lifestyle. Photo © copyright by Nick Selway.
METAL PRINT/READY TO HANG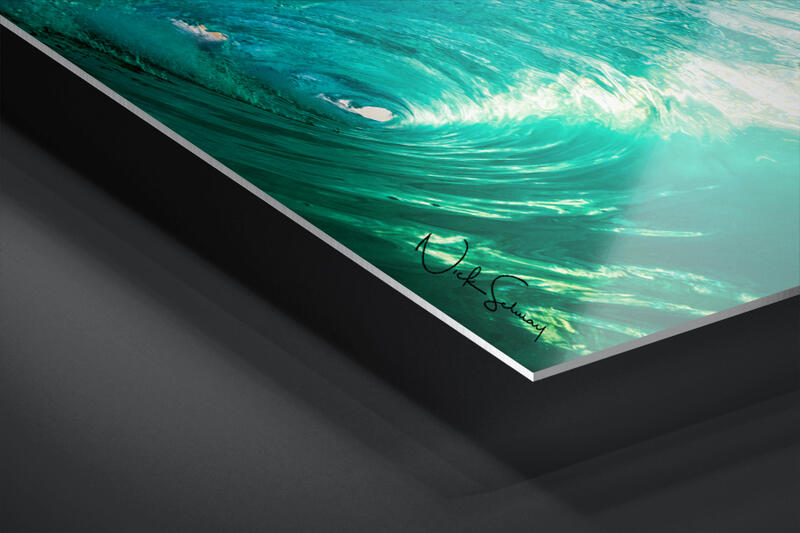 Metal Prints represent a new art medium for preserving photos by infusing dyes directly into specially coated aluminum sheets. Your images will take on a magical luminescence.Colors are vibrant and detail and resolution are beautiful.The Metal Prints come ready to hang with a Metal Inset Frame or Float Mount Hanger. Designed to look great while adding durability.

Select a print size:
LIMITED EDITION TRUE LIFE ACRYLIC/READY TO HANG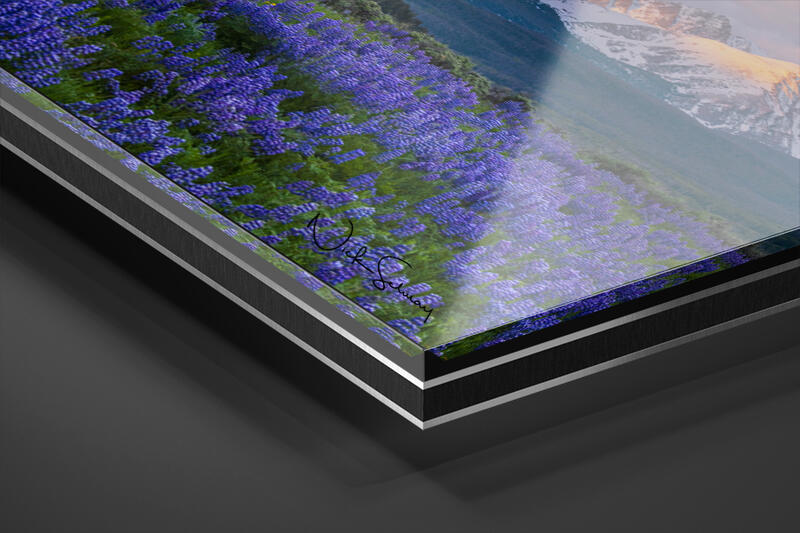 For the serious art collector! Limited Edition True Life Acrylics represent the highest quality photographic prints in the world today. These museum grade archival prints have a striking 3D appearance and Trulife Acrylic ELIMINATES 60% of Reflections compared to a standard acrylic or metal allowing the image to come to life with less reflections.It surpasses all other acrylics with the following properties.
Reduces Reflection

Scratch and abrasion resistant

Cleans Like Glass /No special acrylic cleaner needed

Blocks 99% of UV rays

Achieves the most vibrant colors, depth ,and clarity
High Quality Roma Framing Options-
They also have an option of being framed a variety of different "Roma Italian Frames" that are 4" frames and 3" Linen Liner. This framing option adds a total of 14" in both directions (length & width) to any final print size overall. Click framing options or please contact the gallery direct 808-430-3309 or email us at nick@nickselway.com.

Select a print size:
NATURAL BARNWOOD FRAMED | DECKLED EDGE PRINT | READY TO HANG

These Slim Natural Barnwood Framed Fine Art Deckled Edge Prints are printed on heavy textured Hahnemuhle William Turner Paper.This bright Paper is made from 100% cotton and has a striking matte watercolor texture. The white cotton paper is characterized by its unique tactile feel and surface texture. The paper gives photographs a striking depth and three-dimensional effect.It comes with a 1" White Border and hand-torn edges/deckled edges to give the image a classic fine art feel. Each print is beautifully finished with a 1.75" Natural Barnwood Frame and a acrylic to protect the surface of the print.The sizes shown below are the actual Frame size.Click here to view a larger version of what this Barnwood Frame and print look like.
If you need a larger frame size than 30x40 that is available please contact the gallery for sizes and prices.
Select a print size:
PREMIUM FINE ART GICLEE CANVAS WRAPS | READY TO HANG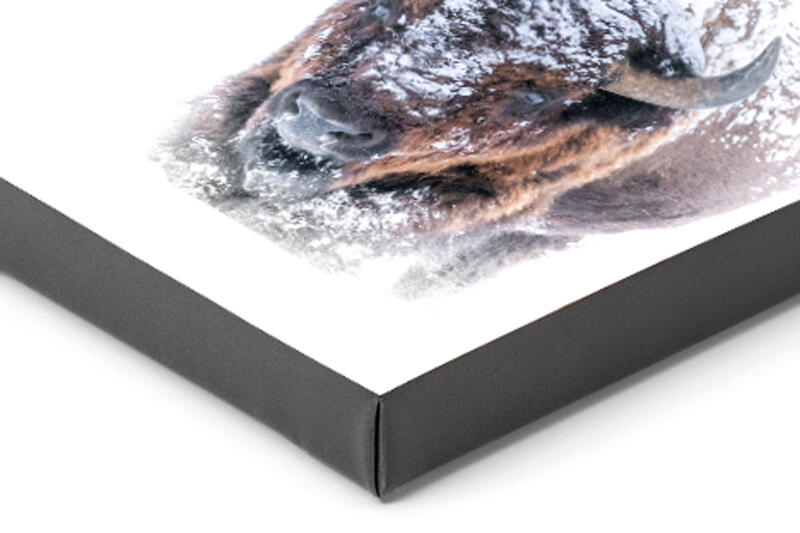 Premium Fine Art Giclee Canvas Wraps are printed directly onto the best museum-quality canvas material using high-quality archival inks. The print is then wrapped around an artist's wooden stretcher frame, and finished with hanging hardware. A contemporary way to display your images for a more timeless look in your home or office.Nick's Premium Fine Art Giclee Canvas Wraps comes in sizes ranging from 12" x 18" up to 40" x 60".The depth of the Canvas is 3/4" & comes with a solid black color border & ready to hang with a wire hanger attached on the back for easy hanging.
Select a print size: