June 22-28th, 2023 | Lake Clark National Park Coast, Alaska |
Tuxedni Bay Exclusive, Private Bear Photography Tour in Alaska Backcountry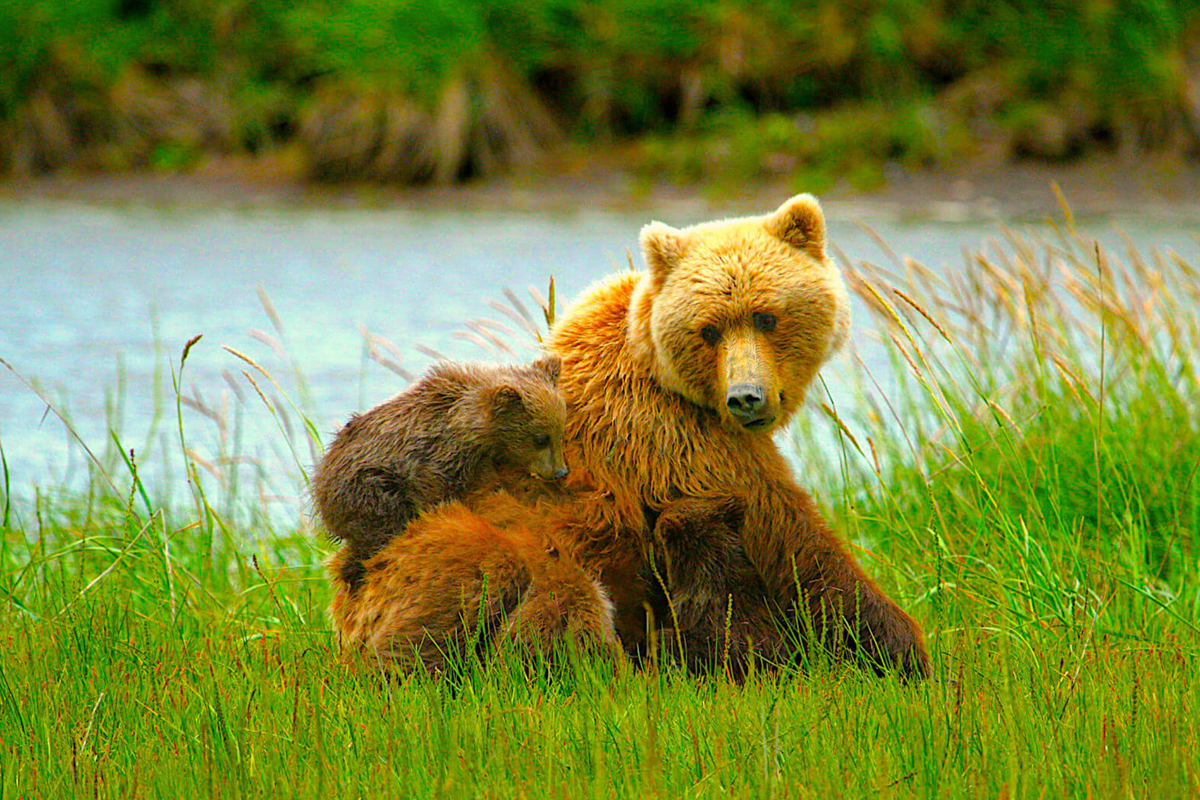 ---
Alaska Brown Bears Photograph Tour with
Joe Garza & Nick Selway
This photo tour will bring you to the the backcountry of Alaska where you'll have a once-in-a-lifetime experience observing and photographing majestic brown bears. This is truly a bucket list adventure where you'll immerse yourself with Alaskan wildlife including coastal brown bears, moose, wolves, foxes, eagles and more for six nights and five days.

We'll fly you in to an exclusive location and only people signed up for this workshop will be on-site for this incredible adventure. You'll settle into the rhythms of the Alaskan wilderness with beautiful vistas and stay in cozy cabins. With exclusive access at this location there's no waiting in line to get your photos. You'll be first in line with 22 hours of daylight to capture incredible photos of Alaskan coastal bears and wildlife as well as landscapes.

On this workshop we'll have professional bear guides to ensure safety and success in capturing the images you're after. Sign up now to join in this epic Light Chasing Photo Tours adventure where you'll bring home incredible images and unforgettable memories.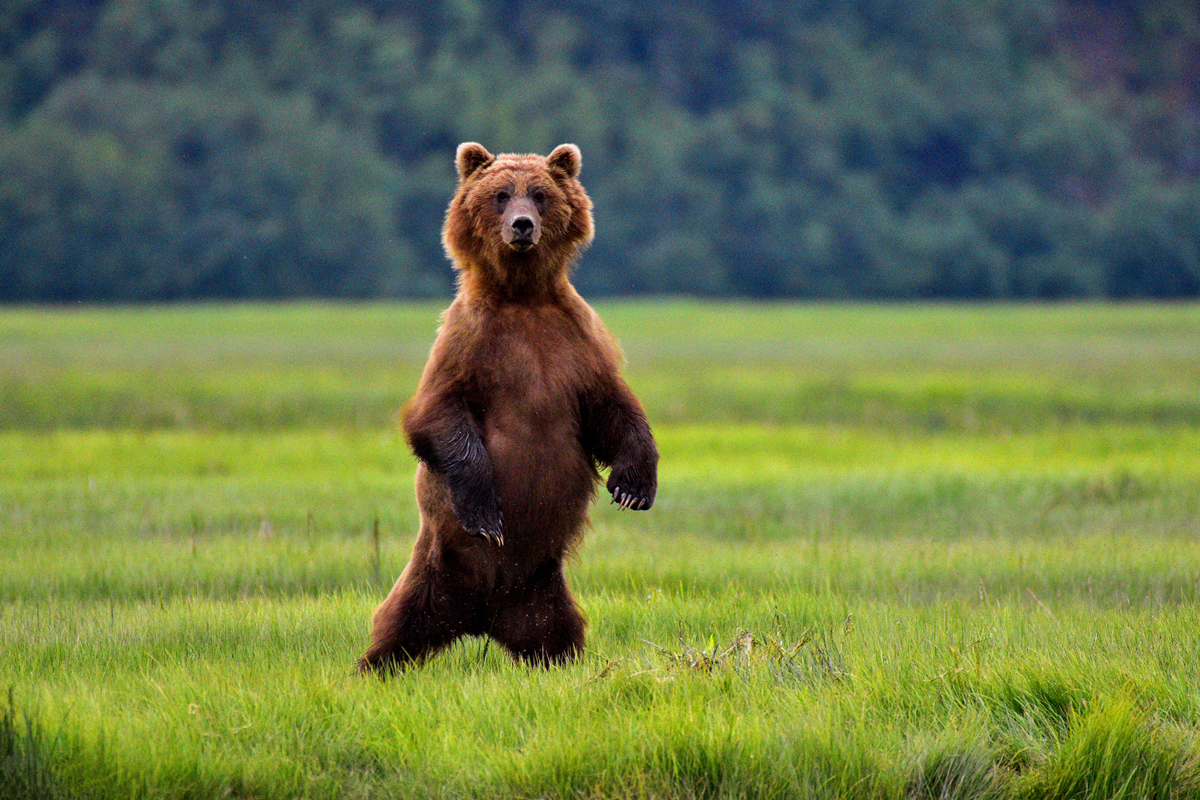 ---
Workshop Information
Group Size: Limited to 10 people

Cost: $8,000
Deposit: 50% deposit due at the time of registration which can be completed at the bottom of this page.

Included: Lodging, meals/professional chef, permits in the backcountry, bear guides, transportation; As much laughter as possible and our wealth of photo knowledge making sure we put everyone in the best possible locations for light and compositions to capture their own stunning wildlife and landscape images.

Not Included: Airfare from your home to Ancorage and back, meals in Anchorage, gratuities for instructors and guides.

Booking: The workshop will need to be paid in full 60 days prior to the day the workshop begins. Refunds are not available after the 60 day mark unless we can find another person to fill your spot.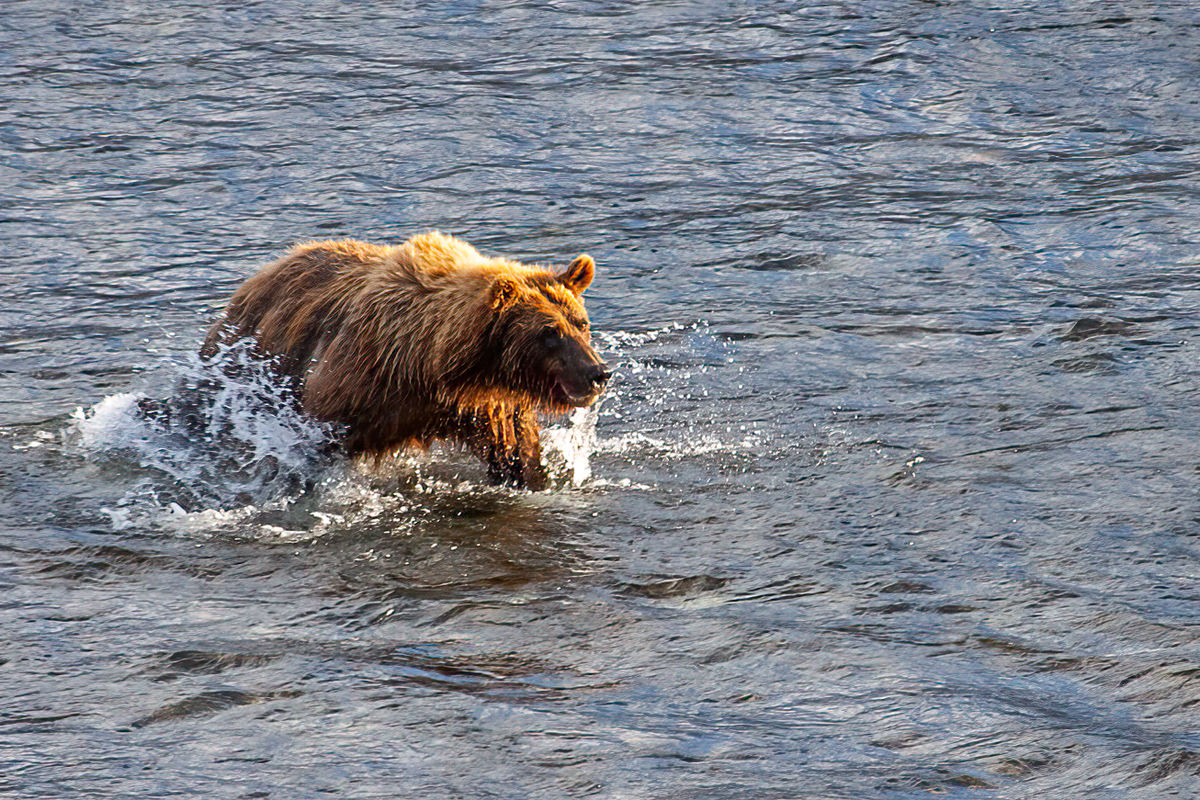 ---
Workshop Instructors
Led by Joe Garza and Nick Selway, this incredible Light Chasing Photo Tours Workshop is one you don't want to miss. Both Joe and Nick are professional landscape and nature photographers with years of experience leading workshops and helping individuals at all levels enhance their photography skills. (See bios below)

Joe and Nick create a relaxed, fun environment where you feel comfortable asking questions about your camera gear, settings, techniques, and composition so you can bring your photography skills to the next level. Workshops are a great opportunity to learn as the guided photography tour will bring you right to the best locations and sites so you can focus on your photography and taking in the breathtaking views that will surround you. We hope you'll sign up so we can hit the ground with you in one of our upcoming workshops! Feel free to contact Nick directly with any questions.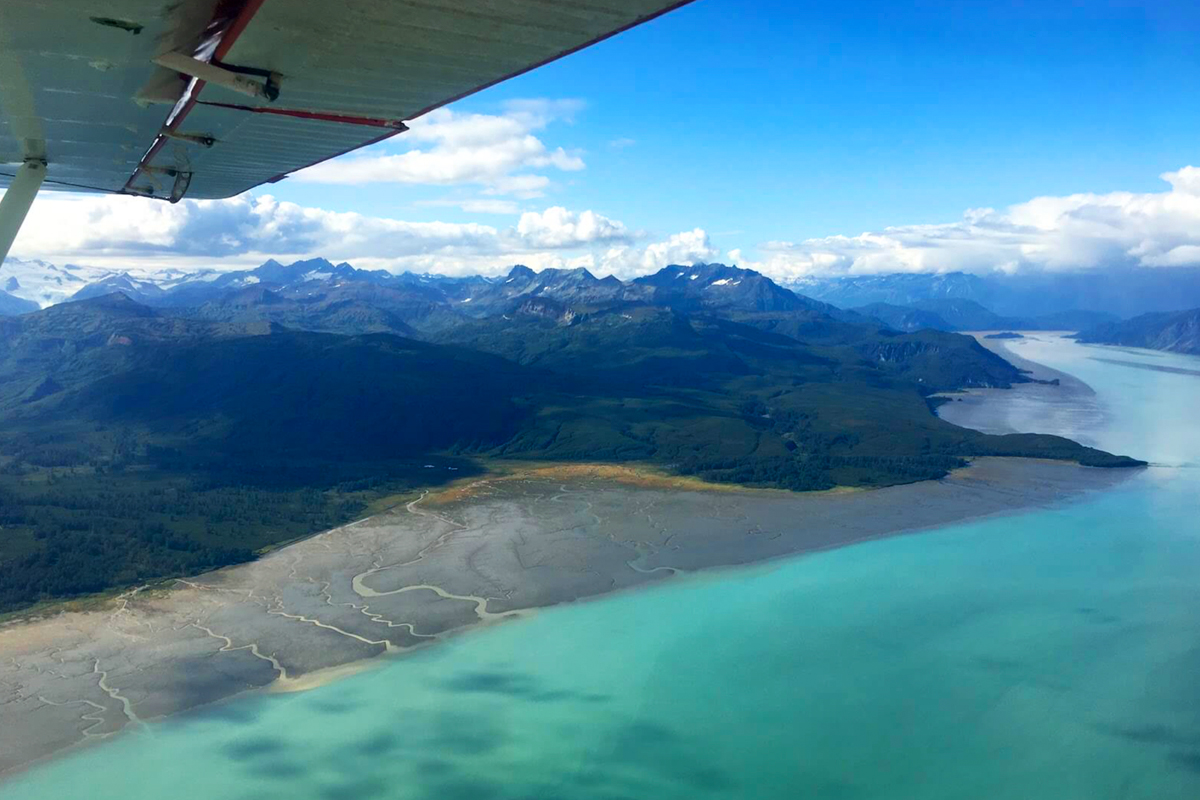 View of "Tuxedni Bay" via Bush Plane
---
Alaska Brown Bear Photography Workshop Highlights
Premier location to observe and photograph majestic coastal brown bears
in their natural habitat
Private, exclusive access to take photographs with no crowds or lines- We will be the only group in this area the whole trip have it completely to ourselves.

3 Meals a day prepared by a professional chef

Other wildlife that may include moose, wolves, foxes, eagles, and black bears

Opportunity for Alaskan bush plane photography

Stunning views for beautiful Alaska landscape photography

Interesting stories, local history and wildlife facts from your friendly guides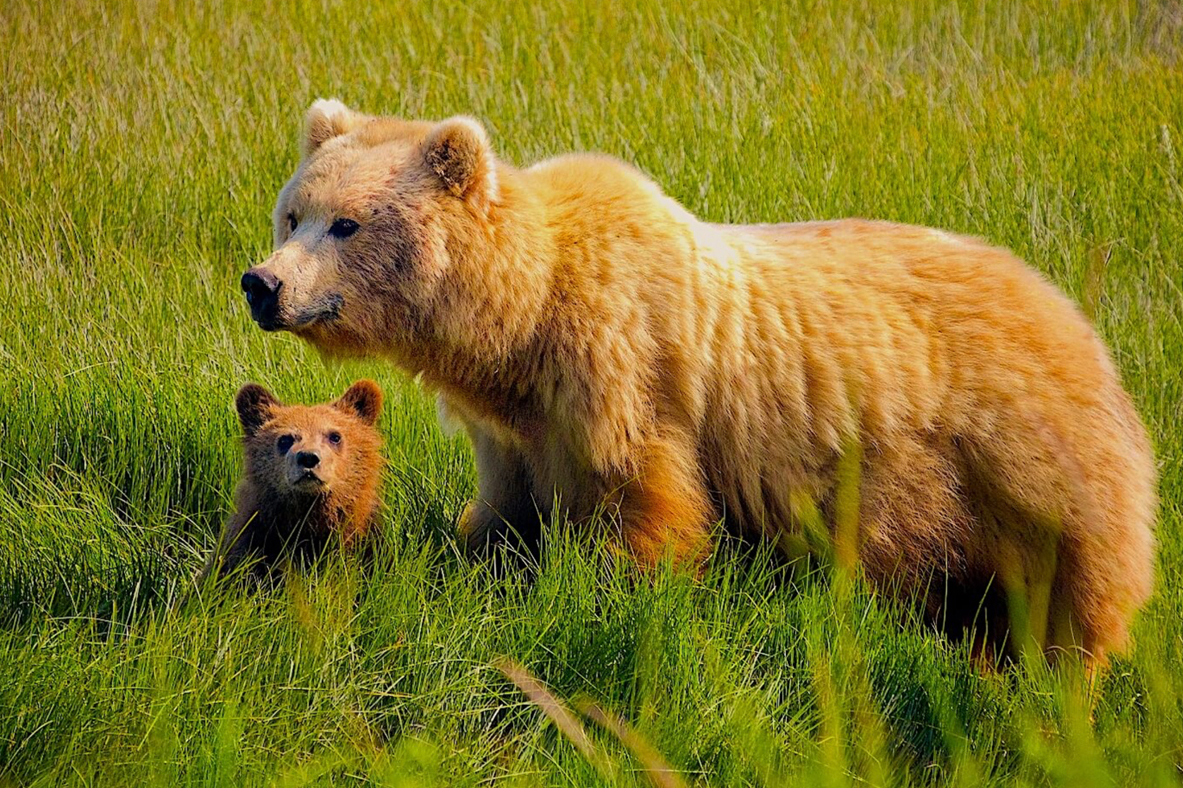 ---
Workshop Schedule
Day 1 - Arrive in Anchorage on June 22nd- Accommodations and shuttle from airport to hotel included. We'll have a group welcome meeting and dinner (meal not included).

Day 2 - Journey to the Backcountry: After breakfast we'll take ground transportation to the bush plane airport, fly out to our remote location situated on a private lake along the ocean coastline and head out to the field to start observing Brown bears and other wildlife in the afternoon.

Day 3-6 - Daily Schedule: Breakfast in the lodge at 7 then bear viewing all day with lunch in the field or back at the lodge. After dinner we'll head out for an evening stroll to see more bears or having relaxing evening with a beach bonfire.

Day 7 - Wrap up, head back to Anchorage on June 28th: Breakfast and morning bear viewing. Check out at 11 and fly back to mainland, ground transportation back to Anchorage where you'll be dropped off at the airport or hotel (accommodations not included).

Each day we'll create a relaxed, fun and enjoyable atmosphere for a incredible experience. You will gain confidence in taking your photography skills to the next level a have a lot of laughs and fun on this bucket list adventure!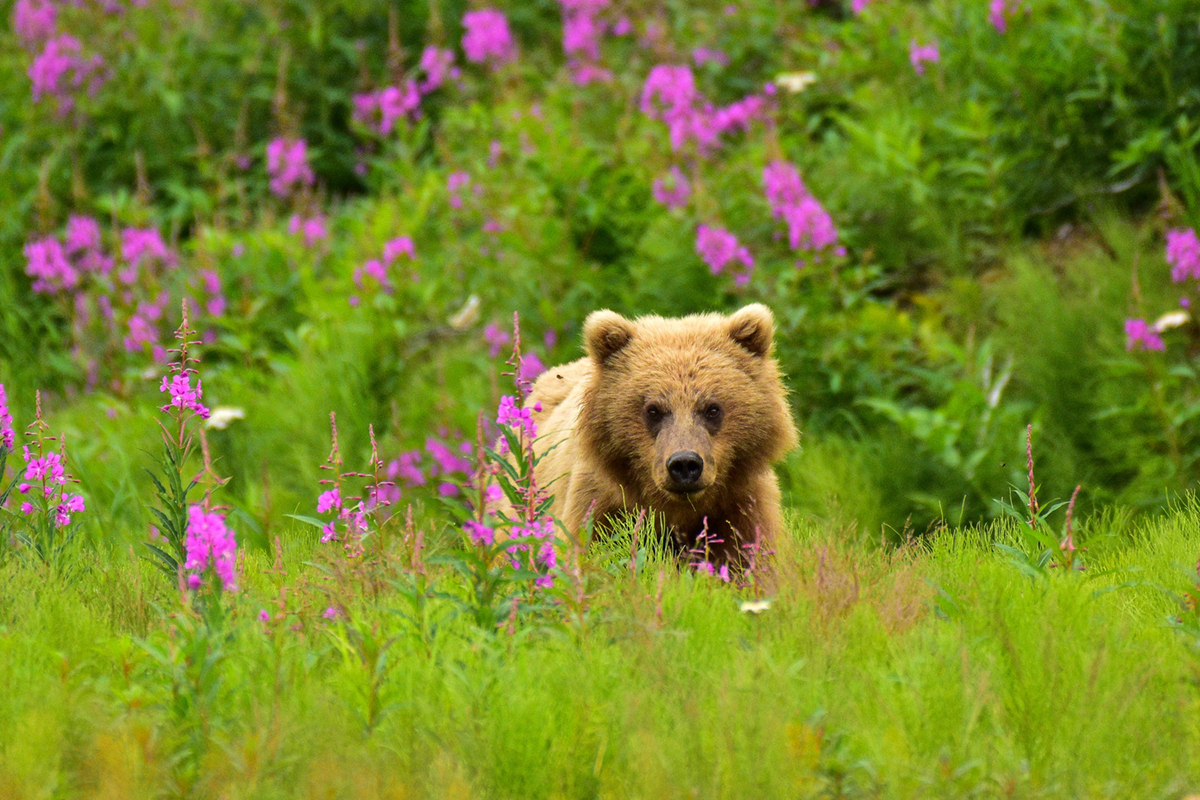 ---
Lodging, Travel & Transportation
You'll fly in to Anchorage where you'll spend the first night of the workshop. Lodging is included for this stay and details on which hotel are yet to be determined. Lodging before the first night of the workshop is not included so if you choose to arrive early you're responsible for your own accommodations.
Lodging the backcountry will be in cozy cabins that sleep 4-6 people. However, we anticipate no more than 4 people per cabin. Linens and pillows are provided. There is also a day lodge for gathering and meals.

Travel: You'll fly into Anchorage and a shuttle will bring you to your hotel.

Transportation: Transportation from the hotel to the flight office is included as is the bush plane flight to and from Tuxedni Bay.


---
Difficulty of Workshop and Recommended Gear
We will be taking some hikes with mild elevation gains. Hikes may be on soft, uneven or slippery terrains and may be up to 3 miles. Our shooting areas will give you the most remote breathtaking views to enhance your experience. The following clothing and equipment are recommended.

Snacks and a water bottle that can be refilled at cabins

Waterproof rain jacket and pants

Bring layers for varied weather conditions

Sunglasses

Sunscreen

Rubber boots and hip waders are provided but you can bring your own if you prefer

Cash or Venmo for gratuities for instructors and/or guides

---
Recommend Camera Gear
Camera gear recommended but not limited to:

DSLR or mirrorless camera

Recommended lens 16-35mm, 24-70mm,70-200mm,100-600mm, macro lens, if desired

Solid tripod with ballhead

Remote shutter release

Filters (Circular Polarizing Filter, Graduated ND Filters and Solid ND filters for long exposures)

Memory Cards

Extra camera batteries

Lens cloths or lens blower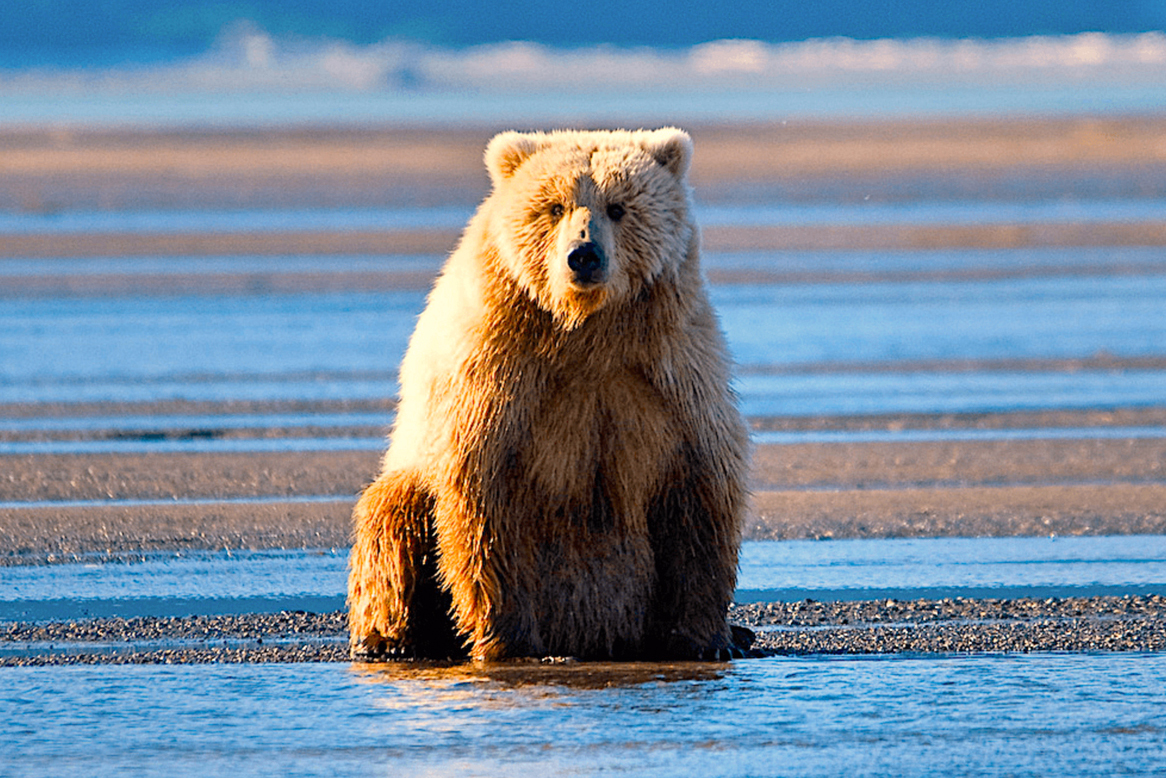 ---
Instruction Provided During the Photography Workshop Includes:
A guided photography tour of Alaska backcountry with coastal brown bears and other wildlife in their natural habitat

Shooting in manual mode (Shutter speed, aperture, ISO, depth of field)

Lens selection for composition and lighting


Creating stunning compositions (rule of thirds and simplicity)

Finding foreground elements

Capturing grand landscape photos

Creating intimate, abstract images

Creating panoramic images

Filters - how and when to use them

Focus stacking, bracketing, histogram
---
THE PHOTOGRAPHY WORKSHOP INSTRUCTORS
NICK SELWAY-
Born and raised in Lake Stevens, Washington along the Northern Cascade Mountains, he grew a profound appreciation for the natural world at a young age. He spent his childhood traveling and exploring the Pacific Northwest with his family as his love for mother nature grew. He has been photographing for the last 18 years. He'd lived in Kailua Kona, Big Island of Hawaii for the last 14 years where he ran 2 photography galleries "Lava Light Galleries" and did photo tours to the volcano and around the island. In 2018 Nick moved with his beautiful wife Sarah Buzzetti and embarked on a new journey his lifelong dream by opening his very own photography gallery on June 1st, 2018 located on main street in Breckenridge, Colorado. He currently travels up to 150 days a year photographing mother nature's beauty and teaching a variety of photography workshops.

JOE GARZA-
Born and raised in Westland, Michigan his photography has always been a passion for him that took off while serving in the United States Navy in the early 90's. He learned that landscape and astrophotography was his passion. His work has been showcased throughout the Midwest and continues to grow throughout the National and state parks. His home gallery located in Stoughton; Wi at Woodland Studios displays his work from across the country. Joe resides in Madison,Wisconsin with with his 3 children.