THE LIFE OF A CAMERA
For decades now photography has been a fascinating hobby & profession for millions of people around the world including myself.From the early beginnings with a pinhole camera and the advancement with digital cameras photos capture a moment in time evoking emotions for generations.Lets take a look below and learn about the fascinating journey in the life a camera.

"Photography is a way of feeling, of touching, of loving. What you have caught on film is captured forever… It remembers little things, long after you have forgotten everything."— Aaron Siskind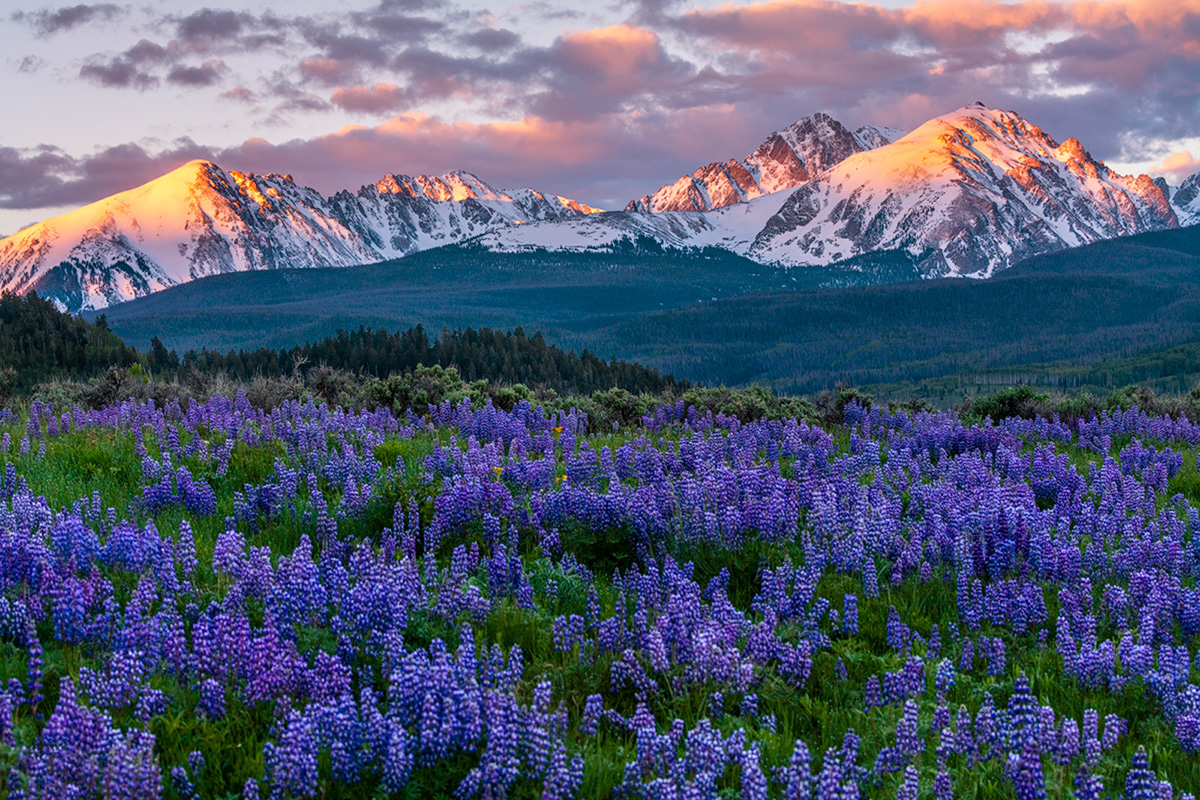 "Touched" Fine Art Limited Edition of 100 by Nick Selway
The Life Of A Camera
A natural phenomenon, known as camera obscura or pinhole image, can project a (reversed) image through a small opening onto an opposite surface. This principle may have been known and used in prehistoric times. The earliest known written record of the camera obscura is to be found in Chinese writings by Mozi, dated to the 4th century BCE. Until the 16th century the camera obscura was mainly used to study optics and astronomy, especially to safely watch solar eclipses without damaging the eyes.
In the later half of the 16th century some technical improvements were developed: a biconvex lens in the opening (first described by Gerolamo Cardano in 1550) and a diaphragm restricting the aperture (Daniel Barbaro in 1568) gave a brighter and sharper image. In 1558 Giambattista della Porta advised using the camera obscura as a drawing aid in his popular and influential books. Della Porta's advice was widely adopted by artists and since the 17th century portable versions of the camera obscura were commonly used — first as a tent, later as boxes. The box type camera obscura was the basis for the earliest photographic cameras when photography was developed in the early 19th century.

---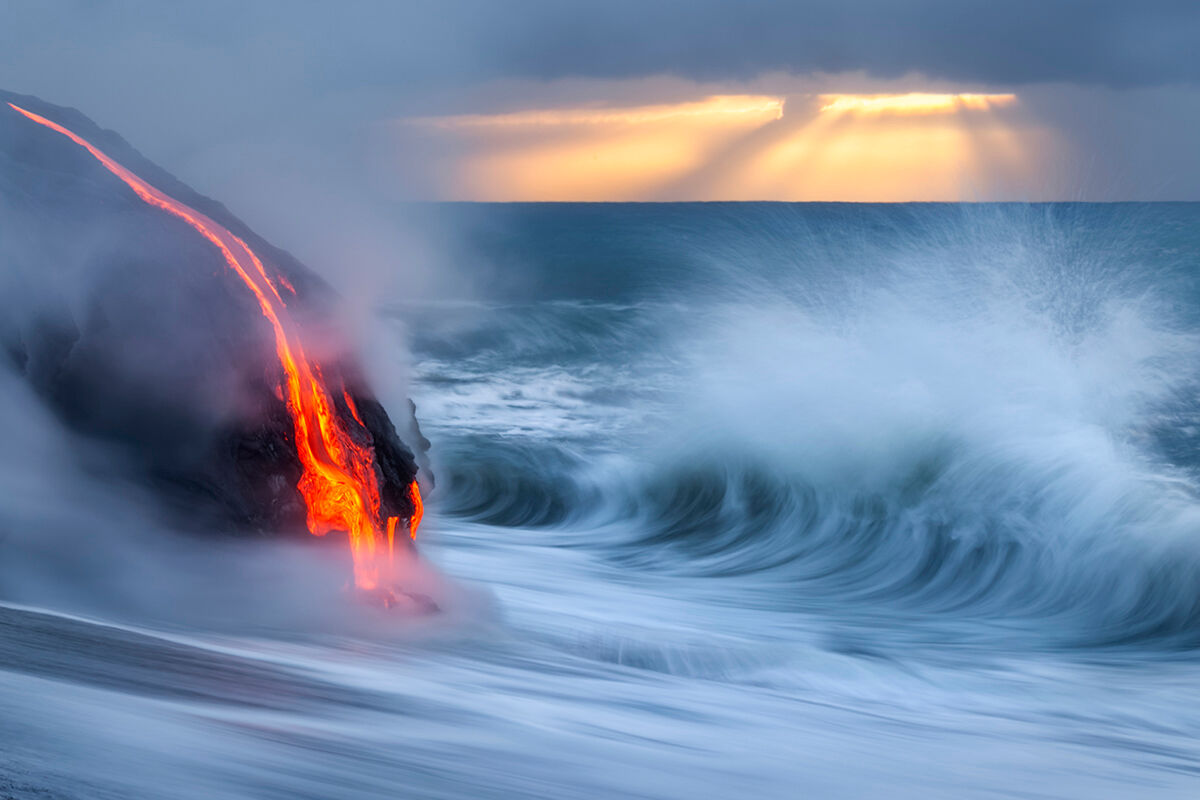 "Many Faces" Fine Art Limited Edition of 100 by Nick Selway

---
A Breakthrough
Around 1717,German polymath Johann Heinrich Schulze accidentally discovered that a slurry of chalk and nitric acid into which some silver particles had been dissolved was darkened by sunlight. After experiments with threads that had created lines on the bottled substance after he placed it in direct sunlight for a while, he applied Stencils of words to the bottle. The stencils produced copies of the text in dark red, almost violet characters on the surface of the otherwise whitish contents. The impressions persisted until they were erased by shaking the bottle or until overall exposure to light obliterated them. Schulze named the substance "Scotophors" when he published his findings in 1719. He thought the discovery could be applied to detect whether metals or minerals contained any silver and hoped that further experimentation by others would lead to some other useful results. Schulze's process resembled later photogram techniques and is sometimes regarded as the very first form of photography.
In 1826, Nicéphore Niépce first managed to fix an image that was captured with a camera, but at least eight hours or even several days of exposure in the camera were required and the earliest results were very crude. Niépce's associate Louis Daguerre went on to develop the daguerreotype process, the first publicly announced and commercially viable photographic process. William Henry Fox Talbot and demonstrated in 1839 soon after news about the daguerreotype reached Talbot. Subsequent innovations made photography easier and more versatile. New materials reduced the required camera exposure time from minutes to seconds, and eventually to a small fraction of a second. Since the 1850s, the collodion process with its glass-based photographic plates combined the high quality known from the Daguerreotype with the multiple print options known from the calotype and was commonly used for decades. Roll films popularized casual use by amateurs. In the mid-20th century, developments made it possible for amateurs to take pictures in natural color as well as in black-and-white.

---
The World Captured In Color
A practical means of color photography was sought from the very beginning. Results were demonstrated by Edmond Becquerel as early as the year of 1848, but exposures lasting for hours or days were required and the captured colors were so light-sensitive they would only bear very brief inspection in dim light.

The first durable color photograph was a set of three black-and-white photographs taken through red, green, and blue color filters and shown superimposed by using three projectors with similar filters. It was taken by Thomas Sutton in 1861 for use in a lecture by the Scottish physicist James Clerk Maxwell, who had proposed the method in 1855. The photographic emulsions then in use were insensitive to most of the spectrum, so the result was very imperfect and the demonstration was soon forgotten. Maxwell's method is now most widely known through the early 20th century work of Sergei Prokudin-Gorskii. It was made practical by Hermann Wilhelm Vogel's 1873 discovery of a way to make emulsions sensitive to the rest of the spectrum, gradually introduced into commercial use beginning in the mid-1880s.
---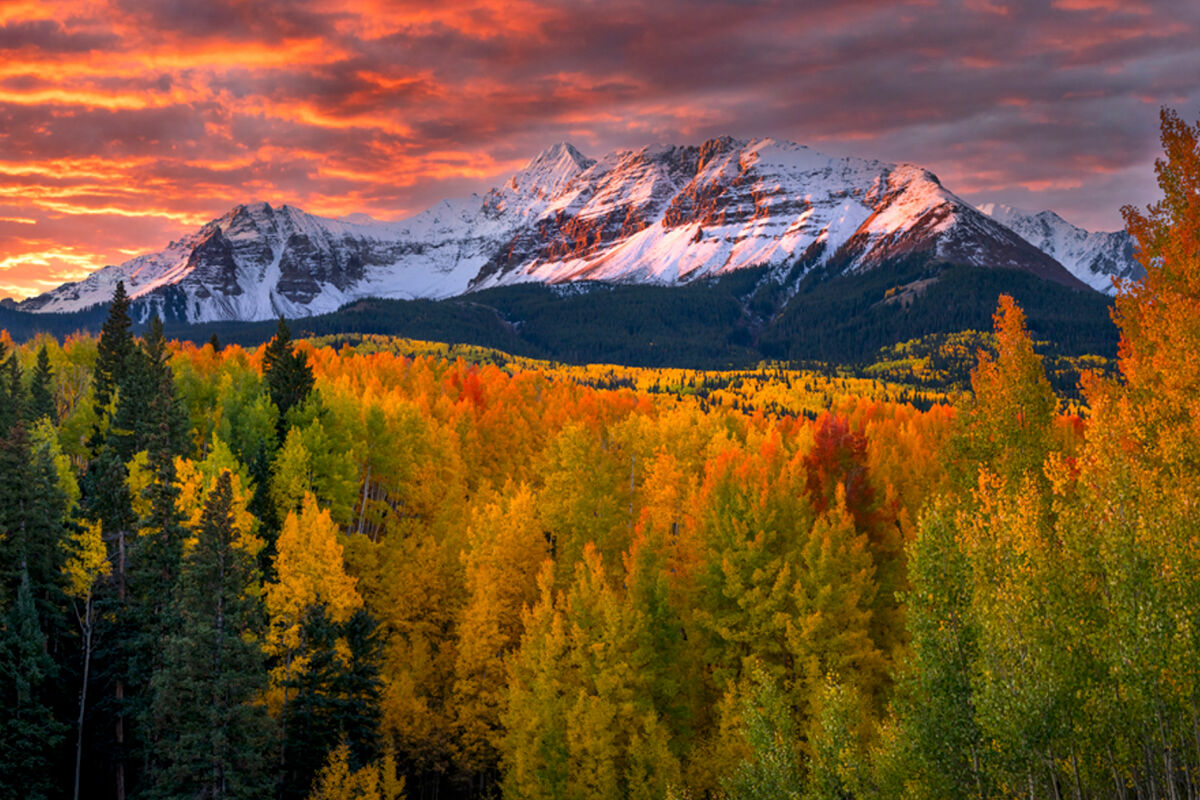 "Fall Into Color" Fine Art Limited Edition of 100 by Nick Selway
---
Two French inventors, Louis Ducos du Hauron and Charles Cros, working unknown to each other during the 1860s, famously unveiled their nearly identical ideas on the same day in 1869. Included were methods for viewing a set of three color-filtered black-and-white photographs in color without having to project them, and for using them to make full-color prints on paper.

The first widely used method of color photography was the Autochrome plate, a process inventors and brothers Auguste and Louis Lumière began working on in the 1890s and commercially introduced in 1907.It was based on one of Louis Duclos du Haroun's ideas: instead of taking three separate photographs through color filters, take one through a mosaic of tiny color filters overlaid on the emulsion and view the results through an identical mosaic. If the individual filter elements were small enough, the three primary colors of red, blue, and green would blend together in the eye and produce the same additive color synthesis as the filtered projection of three separate photographs.
---
Digital Photography-A Game Changer
In 1957, a team led by Russell A. Kirsch at the National Institute of Standards and Technology developed a binarydigital version of an existing technology, the wirephoto drum scanner, so that alphanumeric characters, diagrams, photographs and other graphics could be transferred into digital computer memory. One of the first photographs scanned was a picture of Kirsch's infant son Walden. The resolution was 176x176 pixels with only one bit per pixel, i.e., stark black and white with no intermediate gray tones, but by combining multiple scans of the photograph done with different black-white threshold settings, grayscale information could also be acquired.

The charge-coupled device (CCD) is the image-capturing optoelectronic component in first-generation digital cameras. It was invented in 1969 by Willard Boyle and George E. Smith at AT&T Bell Labs as a memory device. The lab was working on the Picturephone and on the development of semiconductor bubble memory. Merging these two initiatives, Boyle and Smith conceived of the design of what they termed "Charge 'Bubble' Devices". The essence of the design was the ability to transfer charge along the surface of a semiconductor. It was Dr. Michael Tompsett from Bell Labs however, who discovered that the CCD could be used as an imaging sensor. The CCD has increasingly been replaced by the active pixel sensor (APS), commonly used in cell phone cameras. These mobile phone cameras are used by billions of people worldwide, dramatically increasing photographic activity and material and also fueling citizen journalism.
---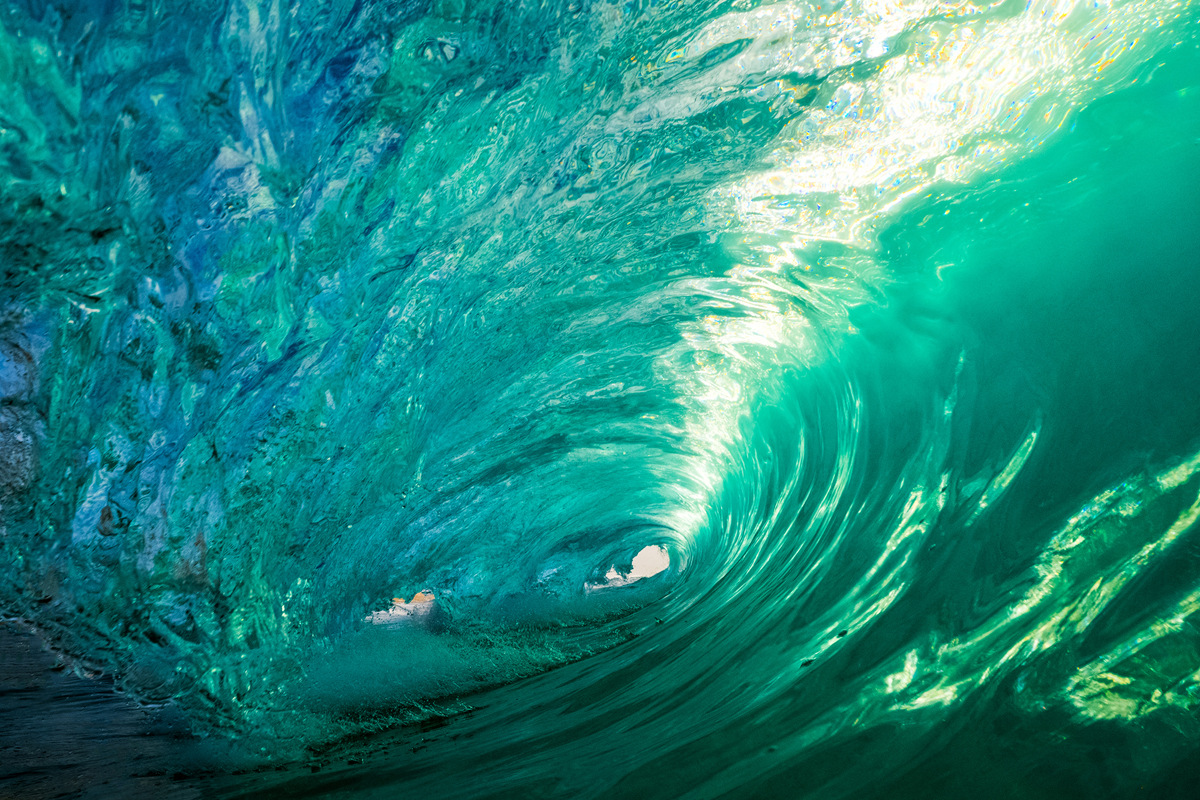 "The Green Room" Fine Art Limited Edition of 100 by Nick Selway

---
The Future
The commercial introduction of computer-based electronic digital cameras in the 1990s soon revolutionized photography. During the first decade of the 21st century, traditional film-based photochemical methods were increasingly marginalized as the practical advantages of the new technology became widely appreciated and the image quality of moderately priced digital cameras was continually improved. Especially since cameras became a standard feature on smartphones, taking pictures (and instantly publishing them online) has become a ubiquitous everyday practice around the world.
---
My Photographic Journey In A Nutshell
The Nick Selway Fine Art Photography Gallery

Inspiration
Born and raised in Lake Stevens, Washington along the Northern Cascade Mountains, I grew a profound appreciation for the natural world at a young age. I spent my childhood traveling and exploring the Pacific Northwest with my family and my love for mother nature grew.
Passion
In 2002 I began attending Northern Idaho College,Couerd'Alene, Idaho where I took my first photography class shooting 35mm film. It was at this time I met two photography professors, Tim Christie and Phil Corlis, who forever changed my life. At the age of 18 and with the encouragement of my instructors, I realized my life passion, to capture the natural world using my unique eye for light and composition as a Nature & Landscape photographer.
Following My Dreams
After college, I moved to Kailua Kona on the Big Island of Hawaii where I had 2 very successful galleries for 10 years.After living in Hawaii for 14 years In 2018 I embarked on a new journey my lifelong dream by opening my very own photography gallery.I had my gallery there from 2018-2021 but after 4 years I wanted to live closer to family. In 2022 I moved to Scottsdale,Arizona and plan to open a new Photography Gallery in 2023 located in The Famous Art District in Scottsdale,Arizona.Over the past 20 years I have been selling my Limited Edition Fine Art Nature Photography to Collectors from all over the world transforming peoples walls in homes & offices, by adding style and conversation pieces. To enjoy or even purchase my images you can view all my photo galleries here