Kauai-The Garden Island Workshop
April 25-30th 2021

Kauai is Hawaii's fourth largest island and is sometimes called the "Garden Island," which is an entirely accurate description. The oldest and northernmost island in the Hawaiian chain is draped in emerald valleys, sharp mountain spires and jagged cliffs aged by time and the elements. Centuries of growth have formed tropical rainforests, forking rivers and cascading waterfalls! Some parts of Kauai are only accessible by sea or air, revealing views beyond your imagination. Make your escape to Kauai and join us on this unforgettable photo tour to capture your own stunning images of paradise.


Workshop Information
The tour will begin on Sunday April 25th by 3pm at Sheraton Kauai Coconut Beach Resort. From there we will be checking in to our rooms and then getting your camera gear ready so we can head out and shoot our first sunset. At 3:45 before we take off we will have a meeting downstairs in the lobby to introduce ourselves to everyone and answer any questions and then let the fun begin. We will be shooting sunrise and sunset everyday and if the weather is in our favor we can shoot later into each morning. After each morning depending on how everyone is feeling we can head back to the hotel to rest and grab some breakfast. We will be shooting different locations each day depending on weather conditions and what areas look the best.
Most importantly create a relaxed, fun and enjoyable atmosphere for a incredible experience. You will feel more confident taking your photography skills to the next level. Photography Tour will end April 30th after we shoot sunrise.




Group Size- Limited to 8 people
Booking- The workshop will need to be paid in full 60 days prior to April 25th. Refunds are not available after the 60 day mark unless we can find another person to fill your spot.
Cost-Total cost for this tour is $3250.00 and $250 Deposit due at the time of registration

Hotel-Sheraton Kauai Coconut Beach Resort- #808-822-3455 650 Aleka Loop,Kapaa Hawaii 96746
Lodging- Included in workshop fee with double occupancy. Single occupancy is available but is an extra cost!
Sunset Sail- Napali Coast Sunset Photography Dinner Cruise Included in cost!
When calling to make your reservations please inform them you are with Nick Selway Photography or Light Chasing Photo Tours . This will insure a guarantee room for your trip.
Sheraton Kauai Coconut Beach Resort
Ammenities-
With unparalleled views of the mountains and ocean, as well as a breathtaking location on the Garden Island, Sheraton Kauai Coconut Beach Resort boasts a transformative experience for your next getaway. You have the opportunity to relax in a resort with a beautiful, beachfront location and guest rooms featuring complimentary high-speed Wi-Fi, mini-refrigerators and private lanais, allowing you to soak up the Hawaiian sun. Guests are welcome to experience new heights of relaxation in our infinity-edge pool, with separate sides for children and adults, surrounded by our oceanfront bar, lounge chairs and fire pits. Savor culinary delights and signature drinks at The Crooked Surf Bar and Restaurant and Moamoa Hawaiian Fish House, located right in the warm, aloha spirit of our gorgeous oceanfront resort.
Travel-The airport you want to fly into is Lihue Airport,Kauai
Included-Lodging,Permits,Guiding ,and as much laughter as possible and our wealth of photo knowledge making sure we put everyone in the best possible locations for light and compositions to capture their own stunning images.
Transportation- We will be renting a sprinter van to take everyone from the hotel to our shooting locations each day. Also if you need transportation to and from the airport we will provide that.
Not Included- Airfare and Meals
Celebration Dinner- We will be taking the whole group to a dinner on us the last night of our workshop.

Bonus -Napali Coast Sunset Photography Dinner Cruise


We will be taking a breathtaking sunset sail with Captian Andys Sailing Adventure along the Napali Coast giving us 4 hrs to capture stunning views of the coast only accessible from the water and a great chance to photograph humpback whales and spinner dolphins. The afternoon light is amazing creating rich hues of green, red and black as the setting sun highlights the many sharp ridge lines and valleys that make this coastline unique. After heading North up Na Pali we'll enjoy a relaxing downwind cruise and sunset at sea.
Includes- 65' Star Yatch, Na Pali, dinner, sail, sunset
Dinner- Snacks, salads, main course, dessert, cocktails, beverages. Menu
Attire- We suggest bringing layers (including a light jacket), sunblock, sunglasses and of course your camera. You can always change onboard. There is no snorkeling on this trip.
Facilities- Our passengers enjoy large shaded cabin areas, comfortable cushioned seating and clean restrooms.

---
Difficulty of Workshop-

Some areas will require short hikes thru mountain terrains with some mild elevation gains less than 400 ft. Depending on weather we will do a few short hikes up to to 2 miles round trip with mild elevation gain of less than 400 feet. Our shooting areas will give you the most remote breathtaking views to enhance your experience. Hiking boots and small backpacks are encouraged. Also make sure you always bring water and some snacks for the day.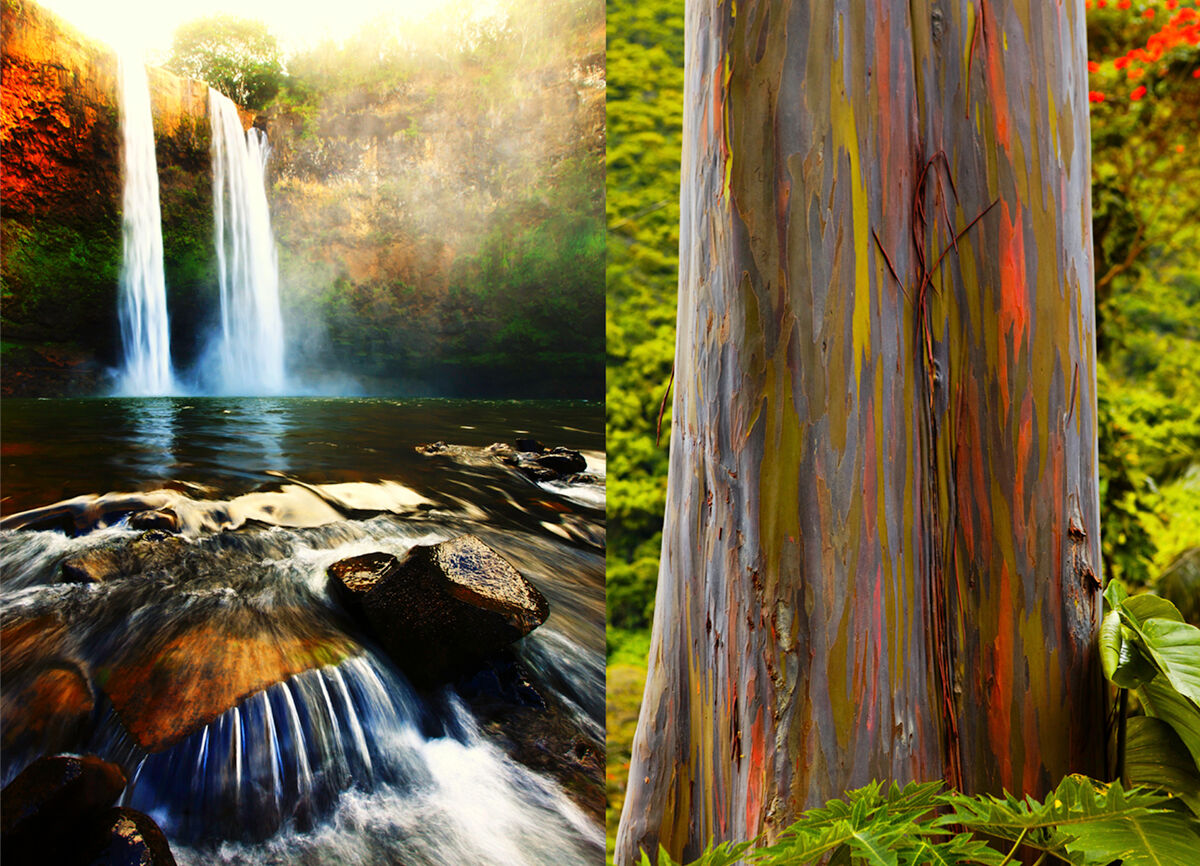 Photo Equipment Needed-
Recommend gear to include but not limited to.

DSLR, Mirrorless cameras or whatever you comfortable with. Solid tripod with either a ballhead or equivalent. Shutter release setup for long exposures. Recommended lens 16-35mm, 24-70mm,70-200mm,100-400mm. If you have a macro lens there will be the opportunity for this. These are the lens we have found to be the best for all around coverage in the areas we will be.
Make sure to have extra batteries, SD Cards and laptop computer with either Lightroom or Photoshop.
What you will learn-

-Creating Stunning Compositions-Rule of 3rds and simplicity
-Understanding Exposure- Shutter Speed, Aperture ,ISO, Depth of Field
-What lens to use for different compositions and lighting
-Introduction to Lightroom and Photo Shop
-Focus stacking
-ND Filters
-Create breathtaking pano images
-Weather permitting, Night sky photography
---
The Instructors-

JOE GARZA-

Born and raised in Westland, Michigan his photography has always been a passion for him that took off while serving in the United States Navy in the early 90's. He learned that landscape and astrophotography was his passion. His work has been showcased throughout the midwest and continues to grow throughout the National and state parks. His home gallery located in Stoughton, Wi at Woodland Studios displays his work from across the country.
Joe resides in Madison, Wi with his wife and 3 children who support him with his travels and his passion to capture the beauty in front of his lens.
NIKC SELWAY-

Born and raised in Lake Stevens, Washington along the Northern Cascade Mountains, he grew a profound appreciation for the natural world at a young age. He spent his childhood traveling and exploring the Pacific Northwest with his family as his love for mother nature grew. He has been photographing for the last 18 years. He'd lived in Kailua Kona, Big Island of Hawaii for the last 14 years were he ran 2 photography galleries "Lava Light Galleries" and did photo tours to the volcano and around the island. In 2018 Nick moved with his beautiful girlfriend Sarah Buzzetti and embarked on a new journey his life long dream by opening his very own photography gallery on June 1st 2018 located on main street in Breckenridge,Colorado. He currently travels up to 150 days a year photographing mother natures beauty and teaching workshops.